Brno attractions
The second largest city of Czech Republic is not crowded with tourists as Prague, but is still able to provide the original Czech atmosphere with small pubs, well preserved downtown and hospitable people.
Brno Cathedral
The St. Peter and Paul Cathedral is dominating the skyline of Brno, as it is situated on of two hills that constitue the historical Brno, on Petrov (Peter's hill). The church was built in Gothic style on place of a previous Romanesque building in 14th and 15th century and was extensively reconstructed in 19th century. One of the towers is open for sightseeing and offers beautiful views of the town.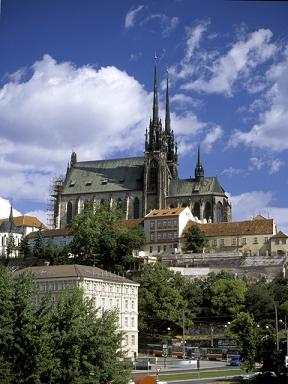 Traditional Czech Pubs
Czechs are the leaders of per capita consumption of beer. When you enter one of the pubs you will understand why. It is difficult to recommend only one, as there are so many of them, but if we have to, then it would be the Pegas, which is producing it's original beer in a microbrewery directly on-site.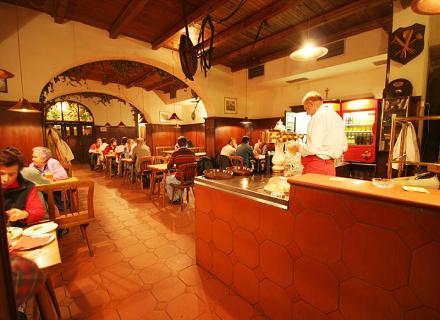 Villa Tugendhat
The Villa Tugendhat in Brno is a masterpiece of modern architecture and an UNESCO World Heritage Site. The villa was build for Fritz Tugendhat, owner of a Brno textile factory and his wife Greta, both of Jewish origin. The glass-fronted villa set on a grassy slope was designed by famous German architect Ludwig Mies van der Rohe in 1928. Mies was able to utilize exquisite materials and modern technologies of the ealy 20th century and the budget of the building was very high for comparable projects. The Villa Tugendhat is described by architecture scholars as a breakthrough work of modern architecture in the international context and is only the fourth monument of modern architecture worldwide which has received the prestigious UNESCO designation. Vila Tugendhat is located 20 min walk from the centre at Cernopolni street 45.